Hotel
Laziness, tranquility and sweetness of life... In our indoor lounge or on our terrace by the water, our breakfasts, our tea room menu and light meals.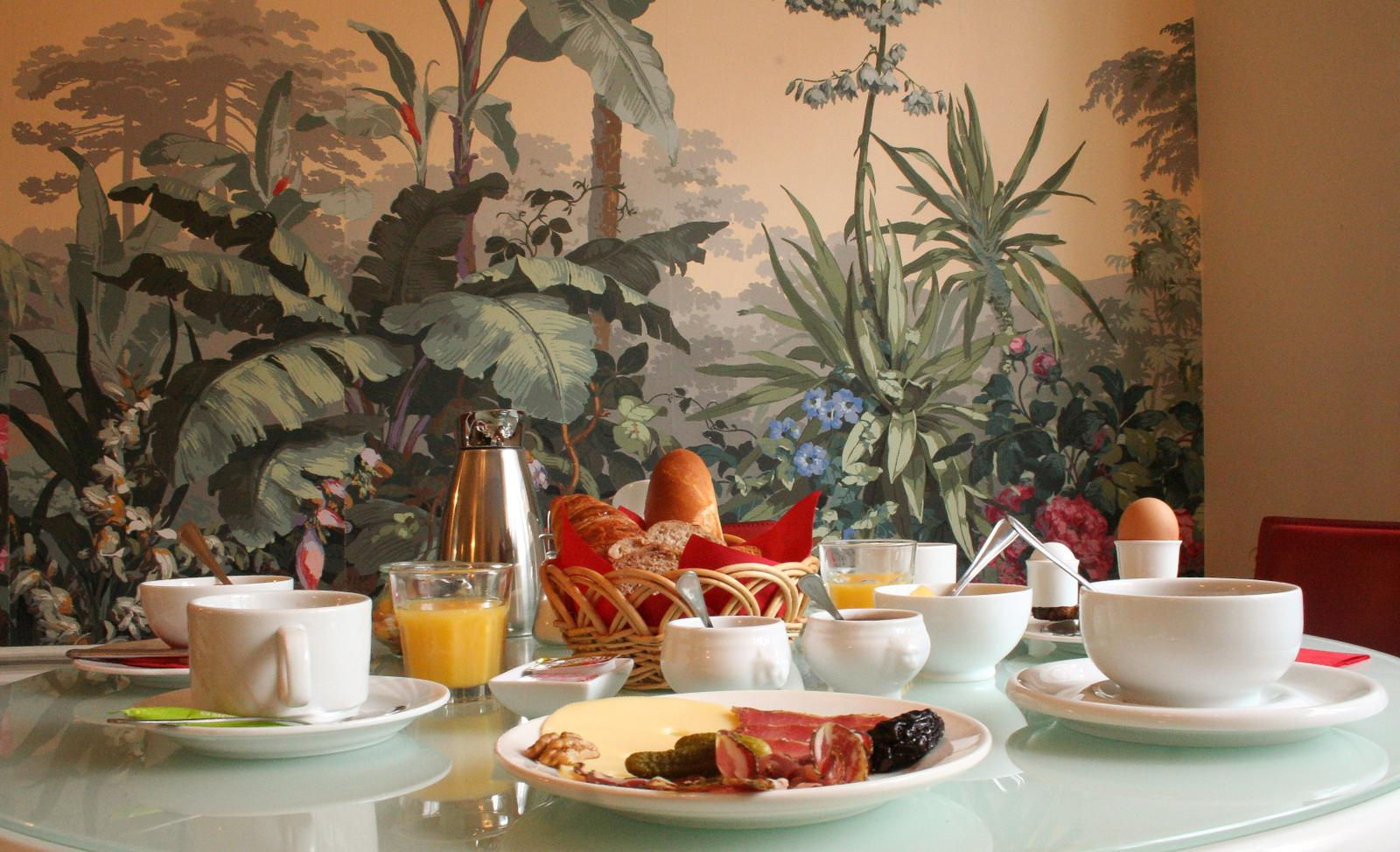 Breakfast
A gourmet moment when you wake up around our buffet with sweet and savoury products. You will love our homemade fresh fruit salad, our squeezed juices, our homemade cakes, local delicatessen, homemade jams...
Tea room
At tea time, under the cloister in the flowered courtyard on the banks of the Veules, or simply in our interior lounges, enjoy our homemade pastries, pancakes, generous ice creams, while enjoying the wide variety of teas from all origins, our traditional chocolate speciality or our fresh fruit juices.
By the Veules, the scent of roses and honeysuckle, as well as the rustle of fountains will help you to regain a peaceful and happy calm rhythm of life.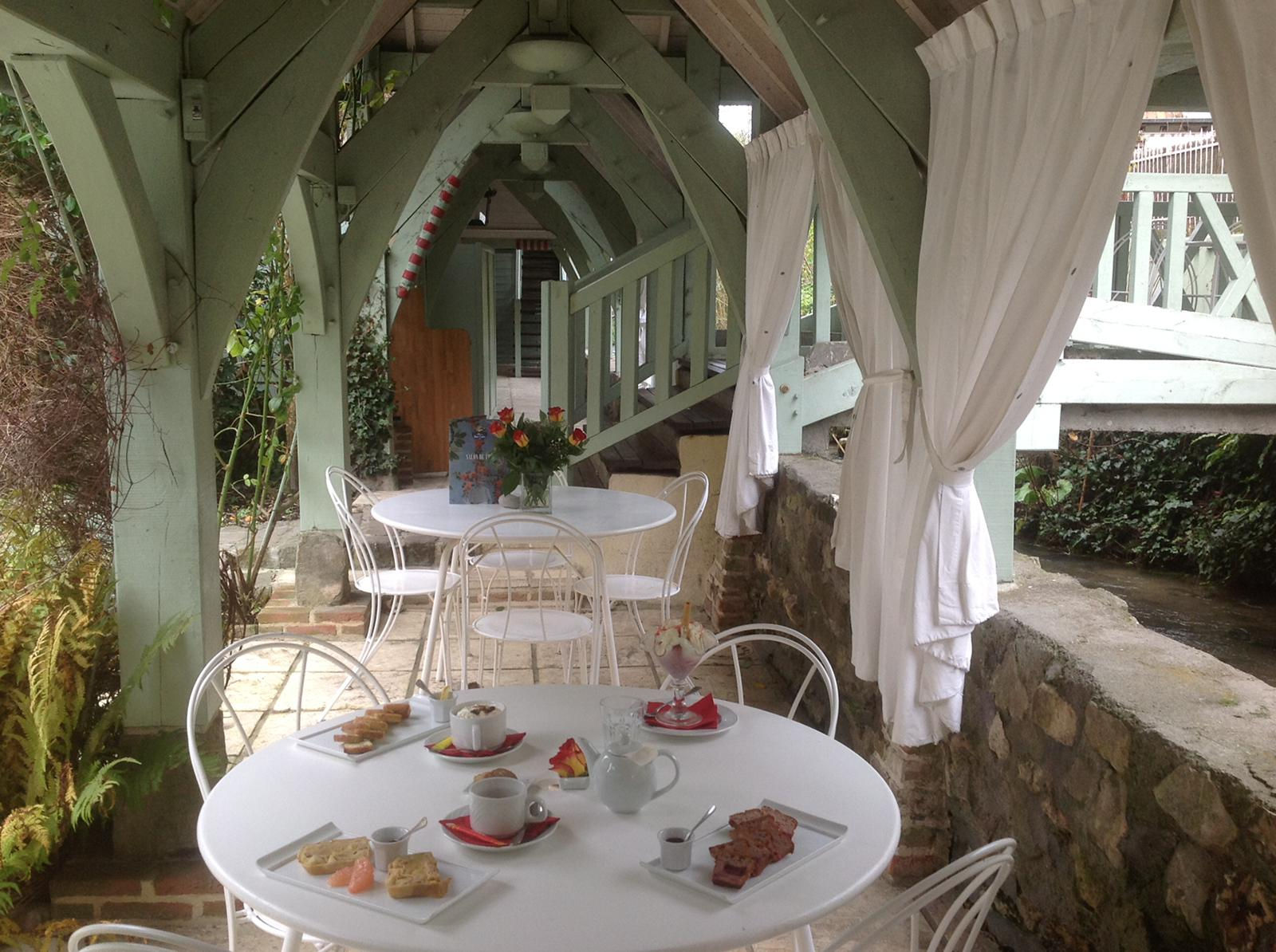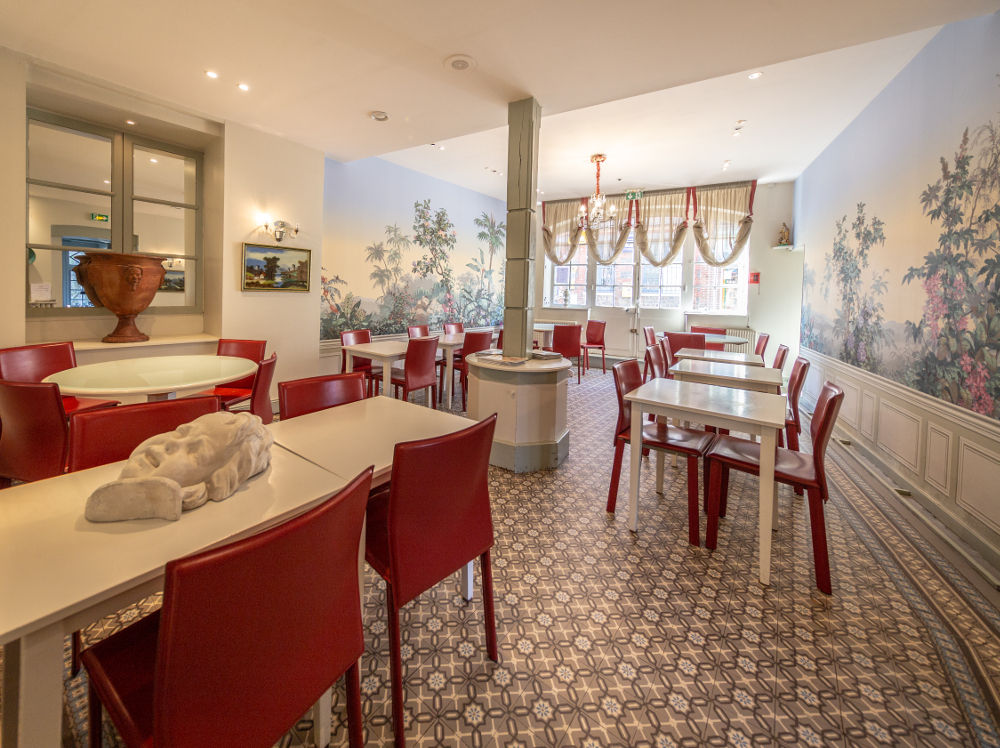 Light restoration
Throughout the day, for residents and non-residents alike, a light and varied snack bar is served to you, featuring local products.
It is served at any time (up to 6 p.m. for non-residents).
Great fresh salads, soups, hot dishes cooked according to the seasons and a wide choice of homemade pastries.
Room service
Don't you want to go out for dinner?
Our light food service served in the room must be ordered at the reception before 6:30 p.m. and dropped off in your suite around 7:30 p.m.